Using Virtual WiFi you will be able to transform any computer which runs Windows 10, 8.1, 8, or 7 into a WiFi router. The program is simple and very easy to use, and it offers many useful features, and many others are planned to appear in the future.
Supported languages: Romanian, English, French, Polish, Vietnamese.
There are two types of wireless networks (hotspots) that can be created with Virtual WiFi:
1. Ad-Hoc (local) hotspots - which can be used to share files/services from one computer to other computers;
2. Internet sharing hotspots - used to distribute the available Internet connection of the computer (Ethernet, 3G/4G/5G modem, other WiFi access point) to multiple Wi-Fi devices such as computers, smartphones, tablets, smartTVs and others.
- how it's working -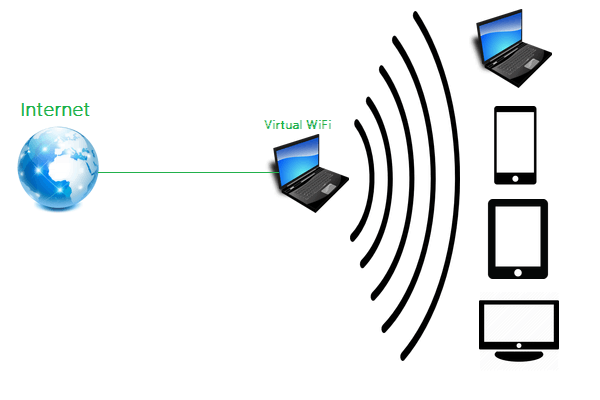 ---
Using Chrono Tasker you will be able to temporize tasks (actions), set alarm clocks and simple timers. Also, you will be able to stopwatch your own activities by specifying the start and finish moment of chronometration.
Compatibility: Windows 10, 8.1, 8, 7.
Languages: English, Romanian.
Actions that can be triggered at a specific moment:
- Show a message, play a beep or an audio resource (.wav type);
- Execute a program, script or Command Prompt commands, restart the PC, shutdown the computer, hibernate the system, lock OS by returning to the login screen (without disconnecting the user), sign out user;
- Open a file (document, image, media, etc.), open internet resources in the browser.
---