Using Virtual WiFi you can transform any computer which runs Windows 10, 8.1, 8, or 7 into a Wi-Fi router. The program is basic and easy to use, and it offers various useful features, many more to appear in the future.
Supported languages: Romanian, English, French, Polish, Vietnamese.
There are two types of wireless networks (hotspots) which you can create with Virtual WiFi:
1. Ad hoc (local) Hotspots - for sharing files or services from one computer to other computers;
2. Internet Sharing Hotspots - for distributing PC's available Internet connection (Ethernet, 3G/4G/5G modem, other Wi-Fi Access Point) among multiple Wi-Fi devices such as computers, tablets, smartphones, smart TVs.
- how it's working -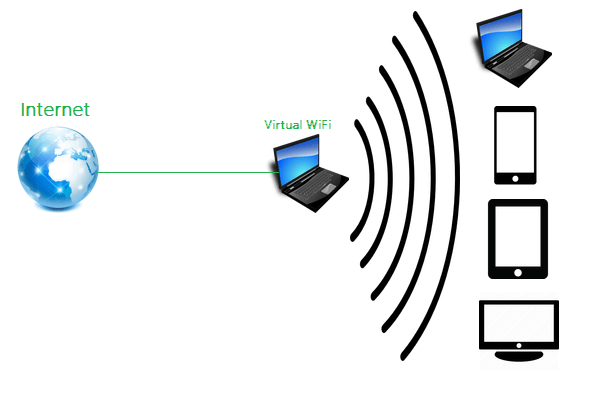 ---
With Chrono Tasker you can temporize tasks (actions), set alarm clocks and simple timers. Also, you can stopwatch activities by specifying the start and end moments.
Compatibility: Windows 10, 8.1, 8, 7.
Languages: English, Romanian.
Available triggering options:
- Display a message, play a beep or an audio .wav file;
- Execute a program, script or Command Prompt commands, restart, shutdown, or hibernate the computer, lock OS by showing the login screen (without user disconnection), sign out user;
- Open a document or media file, open web links in the browser.
---