Using Virtual WiFi you will be able to transform any computer which runs Windows 10, 8.1, 8, or 7 into a WiFi router. The program is simple and very easy to use, and it offers many useful features, and many others are planned to appear in the future.
Supported languages: Romanian, English, French, Polish, Vietnamese.
There are two types of wireless networks (hotspots) that can be created with Virtual WiFi:
1. Ad-Hoc (local) hotspots - which can be used to share files/services from one computer to other computers;
2. Internet sharing hotspots - used to distribute the available Internet connection of the computer (Ethernet, 3G/4G/5G modem, other WiFi access point) to multiple Wi-Fi devices such as computers, smartphones, tablets, smartTVs and others.
- how it's working -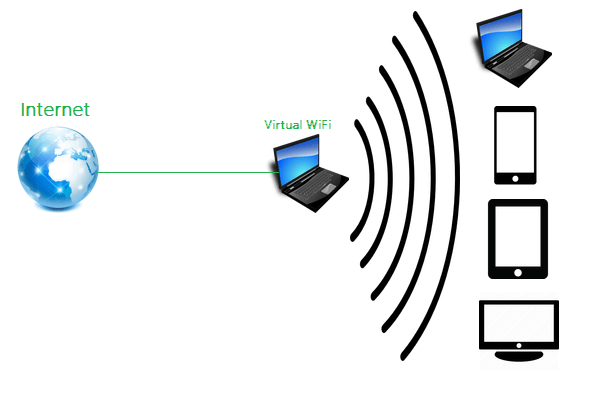 ---
(In progress...)
Did you ever needed to schedule tasks, set alarm or use a timer on your computer? I'm currently working on a program for the Windows OS which allows you to set alarms with triggers such as Windows shutdown, run a program, open a site in the browser, show a message, play a sound and others. Also, you will be able start a timer to count how much time has passed since was started at a certain moment in the future.
This program is meant to be very useful for any Windows user, having a friendly interface and be as stable as possible (for the first stable version). It will allow the start of multiple alarms and stopwatches, which can be then managed very easily.
Compatibility: Windows 10, 8.1, 8, 7, Vista, XP.
Languages: English, Romanian.
Read more
---